Enhancing Experience with Enhanced Technology
Decibel is a sophisticated, single-platform, cloud-based solution for managing your organization's HR activities. It enables you to efficiently automate and arrange the daily HR operations of your company, saving money, time, and effort that is better placed in your core operations.
Human Resource Management System (HRMS) a robust, fully integrated suite
We have elevated the HRMS agenda to enable amazing outcomes when your systems are integrated. You uncover insights, identify new possibilities, and keep your organization moving forward by combining planning, finance, and human resources into one agile system.
With the largest HR Enterprise Cloud & BPO Vendor with 175,000+ Employees Globally, the opportunity to benefit from automation and greatly boost productivity has never been better.
A fully integrated suite of Robust Human Resource Management Systems (HRMS)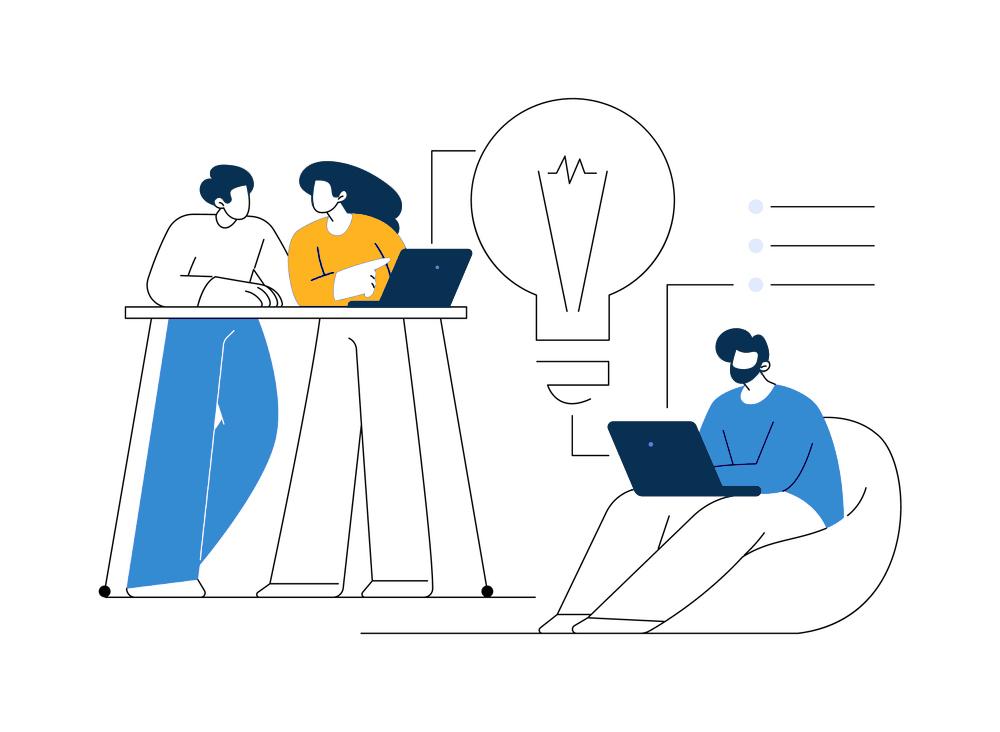 clients over 1,000 employees
"Decibel HRMS as a group defines what a software company should be. When companies offer great products and services and so grow in size as a result of it, customer support and satisfaction suffer. Not so with Decibel HRMS. Their expertise and professionalism were evident throughout the implementation cycle, and we were very pleased with the final deliverable. It is an amazing software offering a great number of products to ease our work but its support is even better."
"DECIBEL HRMS has offered us with tools and services which has enabled us to become a virtual HR department regardless of where we are. The software, Decibel has provided us with is definitely one of the best time saving tools and an easy to use software. The team has displayed a real understanding of our issues and helped us develop a smooth and transparent HR function."
"The vision of the HR department of EFU Life is to transition from an HR operations and recruitment centric function to a 75% knowledge-based function by 2025. We knew that the key to this transition, would be our choice of technology and technology partner. At the same time, we were also looking for an HR platform that would have the ability to power our new PMS, reduce our workload and streamline our backend operations. Decibel met all our needs and more. Its suite of services and its mobile application have been instrumental in not only bringing about a profound change in HR functions and modernizing HR's interface with our employees."
"I am really impressed by the quality of services I received from Decibel HRMS. We were right on schedule for the whole project, they charged reasonable prices, were professional and courteous in dealings, and delivered items well before time. I have got a one-window solution for all my HR needs now. Our ROI has increased because of Decibel HRMS and I will definitely recommend others to have a system like Decibel HRMS in place."
"It's refreshing to see that a software provider listens to their clients needs! The team at Decibel HRMS were able to understand the specific needs of Sapphire Retail Limited & Designtex Limited, displayed their understanding in delivery of the services. The team has delivered a management system that takes out the stress of managing major HR Service Delivery operations, Recruitment and Performance Management. The mobile App is so handy for the on the go use."
DECIBEL - transforming your organization
Let Decibel be your technological partner for process automation and personnel management.
To provide you with the finest service possible, Decibel has expanded its services internationally. Decibel now serves over 175,000 Employees Globally, making it the largest Cloud Enterprise Platform.
UAE | Bahrain | Egypt | Morocco | Lebanon | Saudi Arabia | Pakistan